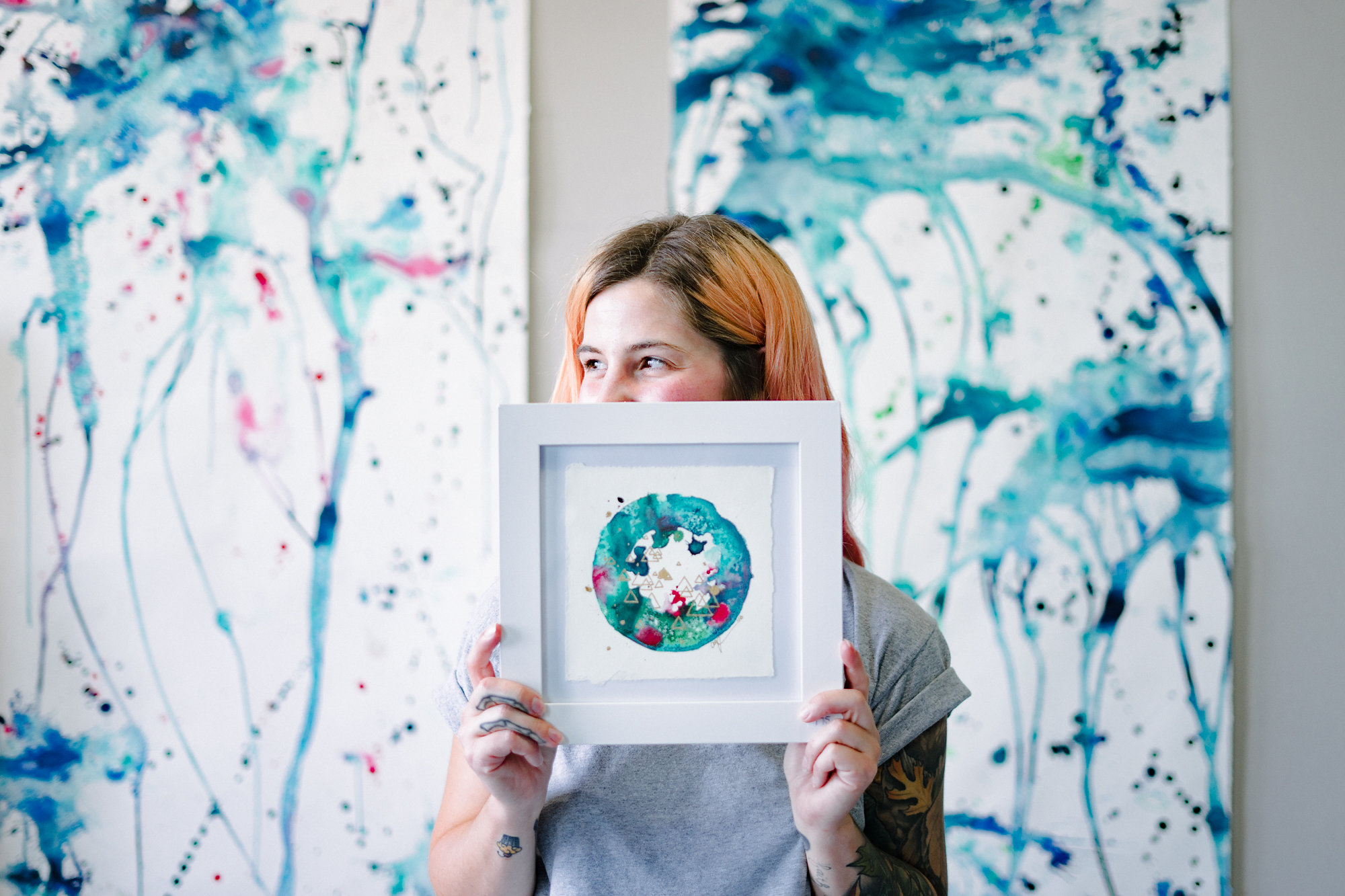 Ashley Johnson (aej.create) is a visual artist working at Exchange Studios in downtown Buffalo, NY. She works with ceramics, collage, and photography, but expresses her creativity most through stippled ink drawings and large-scale ink paintings. She loves to paint without a brush.
As a single mom, her life is a balance between motherhood and making the time to create. You can find her son, Chasyn, with her most days at the studio. Follow her on Instagram: @aej.create
View Ashley Johnson's Items
Phil Durgan: 1966-2014 Gone too soon but his art lives on. Part of proceeds from the sale of his artwork goes to support his family. Here's the short bio Phil wrote about himself in early 2014 before his untimely death:
Phil Durgan has herded sheep and lived in a '59 Impala in San Francisco, but never attended art school or received an MFA. His love for jazz music, women, Beat Generation writers and post-war painters resonates in both the color and sound of his high energy paintings. He was an ArtVoice Best Painter nominee in 2012 and 2013. Originally from San Diego, he has called Buffalo, NY home for the past 6 years.
View Phil Durgan's Items