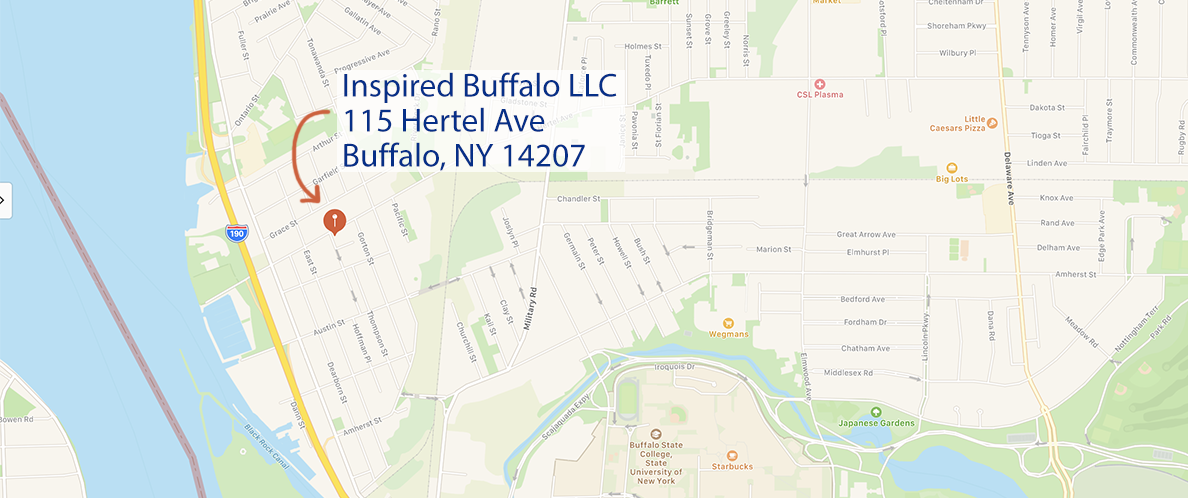 Contact Us
We Would Love to Hear From You - We Do Custom Printing!
Let us help you make your next t-shirt — just contact us. Need 12? Sure, we can do it. Need 1,000? We can do that, too. Quality custom t's, promotional products, and meaningful personalized gifts — with great customer service is our promise to you!
Appointment only:
We are located at 115 Hertel Ave Buffalo, NY 14207. 9:30 am – 5 pm Please contact us to setup an appointment to stop by. We wouldn't want to miss you!
E : mak@inspiredbuffalo.com
P : 716-545-5544
@inspired.buffalo
We're On Instagram