Handwritten Gifts: Write it Down — it means so much more.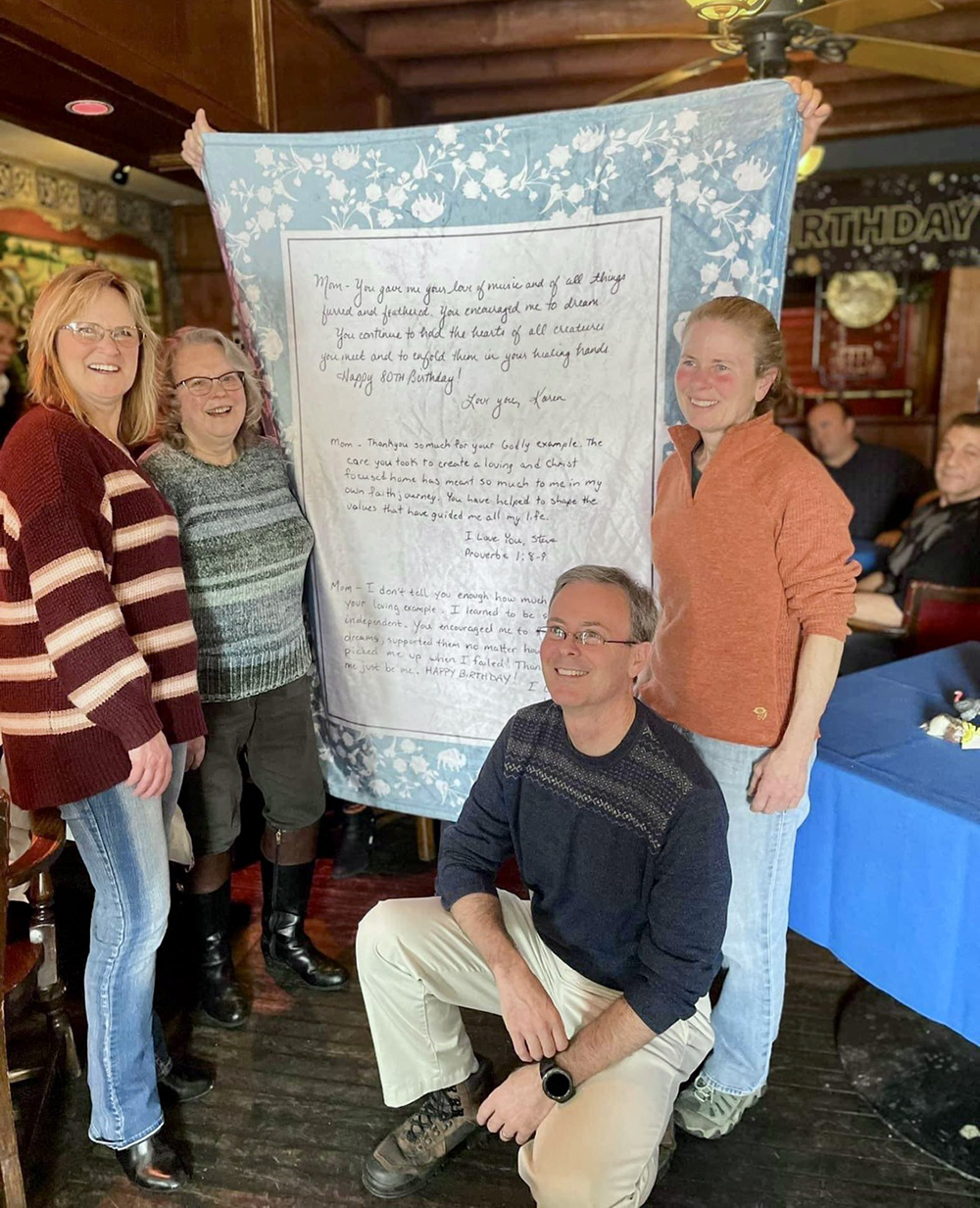 Why are handwritten gifts treasured and what is it about handwriting that moves a person? Indeed, words are meaningful but when someone takes pen to paper it means so much more. Unlike the perfectly formed letters from a key board, handwriting is unique to the person writing it and I feel it reveals a little more of their heart and personality. The study of people's handwriting is called "graphology." If you'd like to read a little more about it and take a super short and fun analysis test, I found one here.
Now on to my story:
Meet this adorable couple Steve and
Anita Hodge pictured below
. They came to my shop in February and posed in my selfie station together during my Valentine Galentine Shopping Party.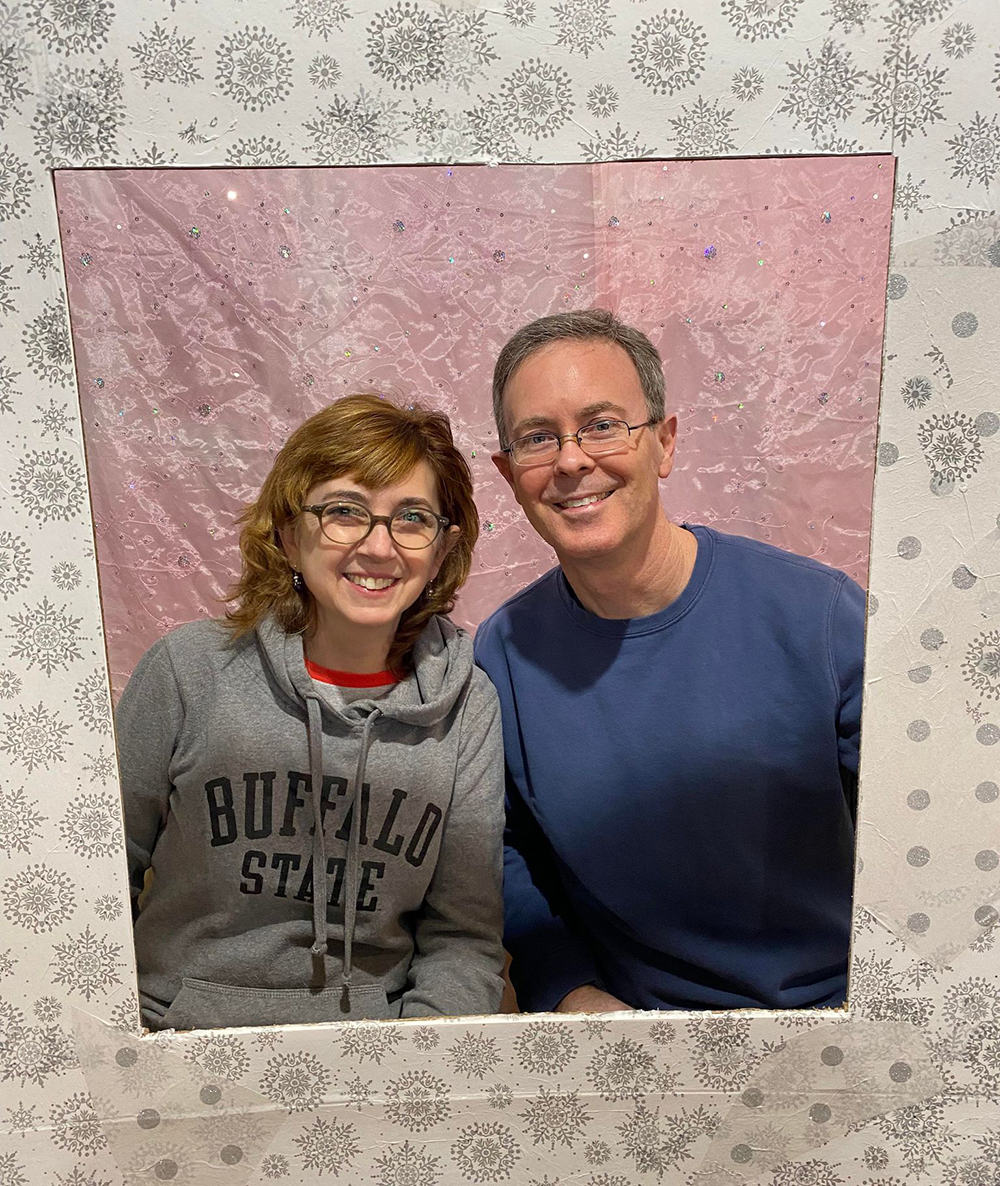 Anita reached out to me inquiring about my handwritten blankets. Her husband and his sisters wanted to give something extra special to their mother for her 80th birthday and thought this would make the perfect gift.
After looking over the options, they selected the blue border with buffalo accents. Steve and his sisters each wrote a note and sent it to me and away I went.
When I work with handwritten letters, notes, and recipes, I zoom in really close in Photoshop to clean up any imperfections. I almost can't help but read the words. Well, my eyes got all misty reading Steve's words to his mom. It really touched home for me being a mother of 3 boys.
After the proof was sent, it was quickly approved. A week or two later the blanket was ready to pick up in time for the party.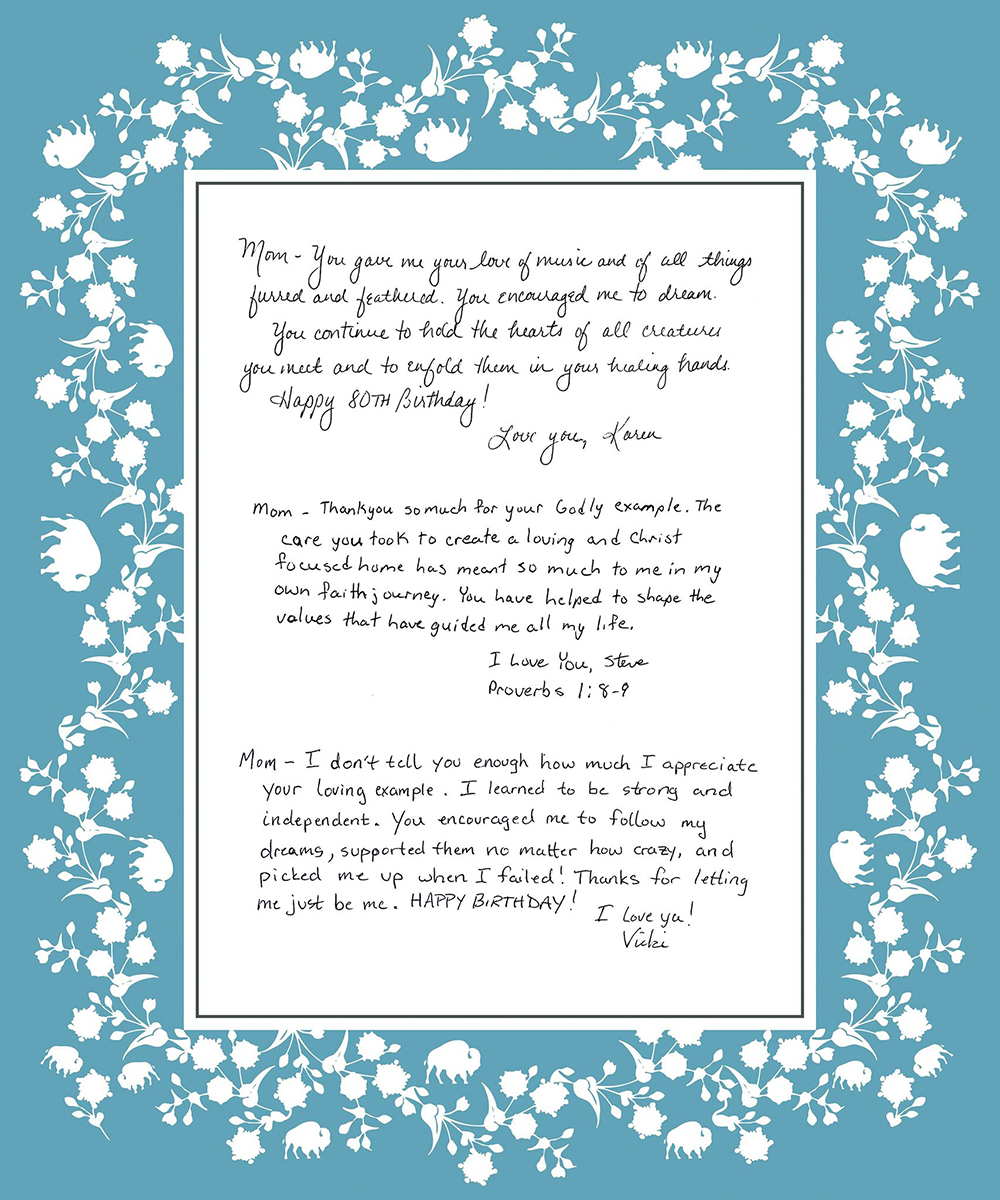 The faces of Anita and Steve say it all when they came to pick it up.
The handwritten gift reaction:
I was thrilled to see the picture Anita sent me (below)
of her mother-in-law with her adult children. 
I was quite pleased with how it turned out and was so excited when I received this message from Anita:
"Oh my gosh!!! Marinette!!! It was amazing beyond words! She LOVES it!!! I couldn't thank you enough for helping with this precious gift!!

She loves the words of course but she also commented on the beautiful color and the little buffaloes around the border. Those buffaloes are definitely a great addition. She (and many others at the party) commented on how soft it is!"
My heart was touched to be apart of this special handwritten gift. Contact me or order online by clicking here, I'm happy to help make a gift that will be treasured for a lifetime for your loved one.