My Silver Lining on 2020

Was 2020 a downer? Absolutely. Was there a lot of good that came out of it? I'd say so. Even though the new year started off slowly with sales, we knew it was typical for our business so we were holding on knowing big projects were lined up in March and April. Those same projects came to a screeching halt with the shutdowns. Even though for months I could hear crickets in my shop as the pandemic seized so much of our production/sales, my personal checking and savings accounts were hacked. Thousands of $ were taken out–money that was "hopefully" supposed to sustain us through an uncertain amount of time. Let's add in the fact that my son was in a horrible accident. After all this, we made it through to the other side and I can honestly say, I have so much to be thankful for.
During the initial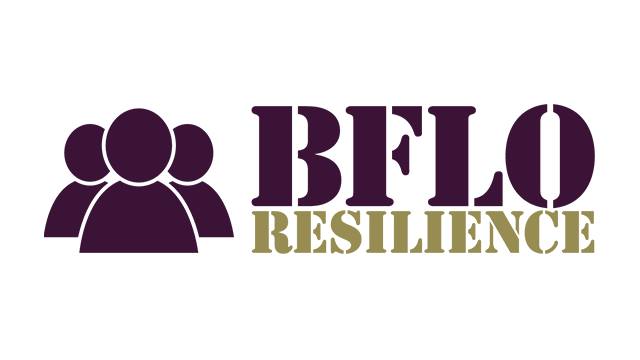 weeks after the shutdown, I had quite the pity party. We had talks about closing up the shop for good and what that would look like for our family. In order to "get out of my head", I would go on social media, as I'm sure we all did, and I was surprised to be encouraged and inspired by the countless people reaching out into the community to meet the needs of others. Our "City of Good Neighbors" was shining through with all the mask making efforts and food that was being donated. I know one person who would sew masks and let people know on Facebook that they were available for the taking off of her porch. #BuffaloResilience with all their amazing volunteers made and donated at least 10K masks. Can you imagine the amount of organizing and fabric that took???
I knew I had to pick myself up and do something to get my mind off of this predicament we were all in so I reached out to my good friend, Renee Caple, a respiratory therapist at Millard Fillmore Suburban, and offered to make masks for her and her coworkers. She found out that they couldn't accept home sewn masks so she suggested scrub caps. Not even knowing for sure what a scrub cap was, I said yes! Of course, then I had to produce so I did a lot of YouTube watching and reading about different patterns. Once I landed on one, I made it and gave it to her to try out. Renee approved and I committed to making 100 for her hospital. I posted the project on my Inspired Buffalo Facebook page encouraging others to do the same for their local hospital or possibly join me. Katie Morse from Channel 7 saw the post and asked if I'd like to do an interview and that's where one of the highlights of my 2020 began.
After the interview, word spread quickly that I was making them. Nurses from all over New York state were contacting me for scrub caps–it was so heart-wrenching! I knew I couldn't stop at the 100 caps, I had to make more so with a quick estimate in my head, I said I'd make 1,000 scrub caps, donating 100/hospital and PRAYING others would join along with me to complete this goal! Thankfully, beautiful souls from all over WNY reached out to help, many I've never met before. They donated fabric and elastic. At the time, elastic was so difficult to find since they were being used for mask making. A sweet friend, Suzanne Murphy, found enough elastic to cover the entire project! After people would drop off fabric, others would pick them up to wash, dry, and cut them. Sewers from beginners to seamstresses came to pickup supplies from me. My mother and I would work endless hours making kits to give to them while coordinating pickups and drop-offs. I witnessed firsthand the beauty of this community coming together to help all the first responders. The best part of this all is that we not only made and donated 1,000 scrub caps but actually more than doubled our goal! Over 2,000+ scrub caps were donated to medical workers around WNY and some reached as far away as TX! This was and will always be a wonderful memory for me of 2020.
The year ended with more donations. We were able to join forces with Step Out Buffalo to help raise money for UB Heals, a student run program where they help bridge the gap between the homeless and medical care. The response to this effort has been amazing. I was the featured artist of the month and profits were divided up equally: 1/3 goes to UB Heals, 1/3 goes to Step Out Buffalo, and 1/3 stays with me. Thank you to all who purchased one of our items! It meant a lot to all of us. I will post again about how much we helped raise for them.
Yes, 2020 was terrible in many ways but I'm thankful for the silver linings. The money that was stolen from our bank accounts were restored. A big thank you to our local M&T Bank branch manager, Zachary Morlock, for being there through every step of the way and helped bring comfort to a very stressful situation. Scrub Cap Heroes is who I fondly refer to as the people who joined me in reaching and doubling my scrub caps goal. They not only assisted me with the project, they helped encourage me and lift up my spirits in an uncertain time. These wonderful people have become my friends. Regarding my son, after surgery and a nearly two month long recovery period, he is doing well. I can't say thank you to God enough for that miracle. My company is hanging in there. Yes, we had some setbacks in 2020 but I'm so grateful for all of you that helped support our small business. From words of encouragement, recommending us to friends and family, and buying from us, you all helped to turn 2020 from being a dark spot in my memory into something beautiful. We are truly grateful for you.